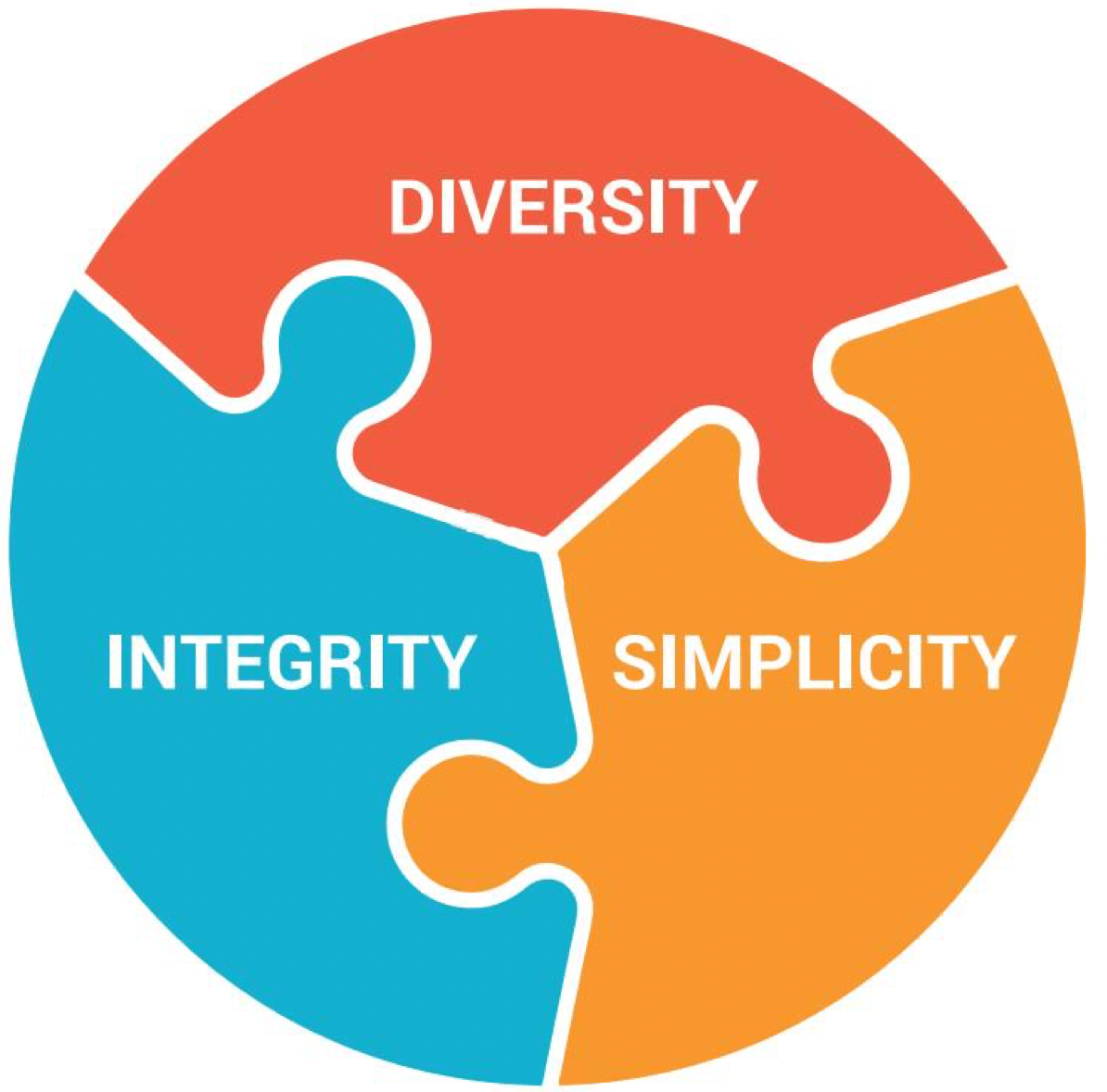 INTEGRITY
The foundation on which we build relationships and trust. Our practice of being honest and showing a consistent and uncompromising adherence to strong moral and ethical principles and values.
DIVERSITY
What makes us unique and includes our backgrounds, personality, life experiences, and beliefs, all of the things that make us who we are, but also recognizing, respecting, and valuing differences.
SIMPLICITY
Our focus is on removing clutter or the unnecessary from our products, processes, and services until all that remains is essential and useful. Something is simple or complex depending on the way we choose to describe it.