Wide range of our products used by contractors through installation process. Actual picture shows a tram area including 6000 m2 of our GRASS SAVER RASTER product in Belgrade.
GRASS SAVER RASTER: reinforced ground cover which is at the same time makes possible to implement GREEN AREAS.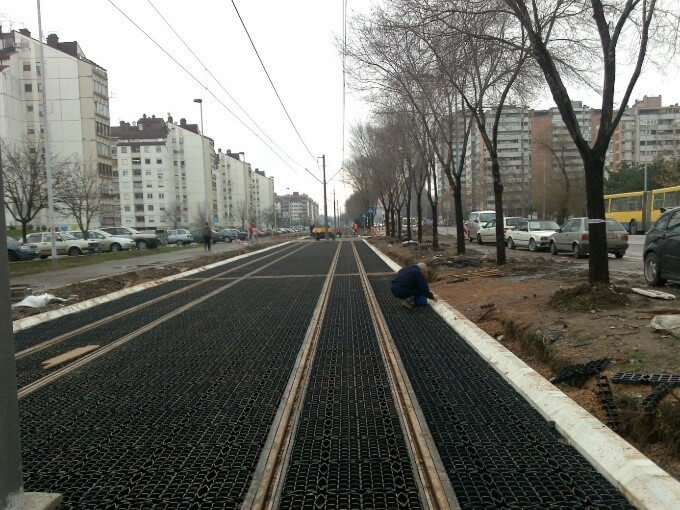 ADVANTAGES:
Durable, environmentally friendly and can be easily maintained
Made from fully recycled plastics
UV resistant and withstand to extreme weather
Easy to install, does not require special tools
Prevents the grass from atrophy, protects the lands
Load capacity of 150 t /m2 when charged
Present several design possibilities also in form and size
Available Construction Certificate
PROJECT DETAILS:
Product: Grass saver Raster
Area: 6000 m2
Location: Belgrade, Serbia
Contractor: Skala Garden d.o.o.